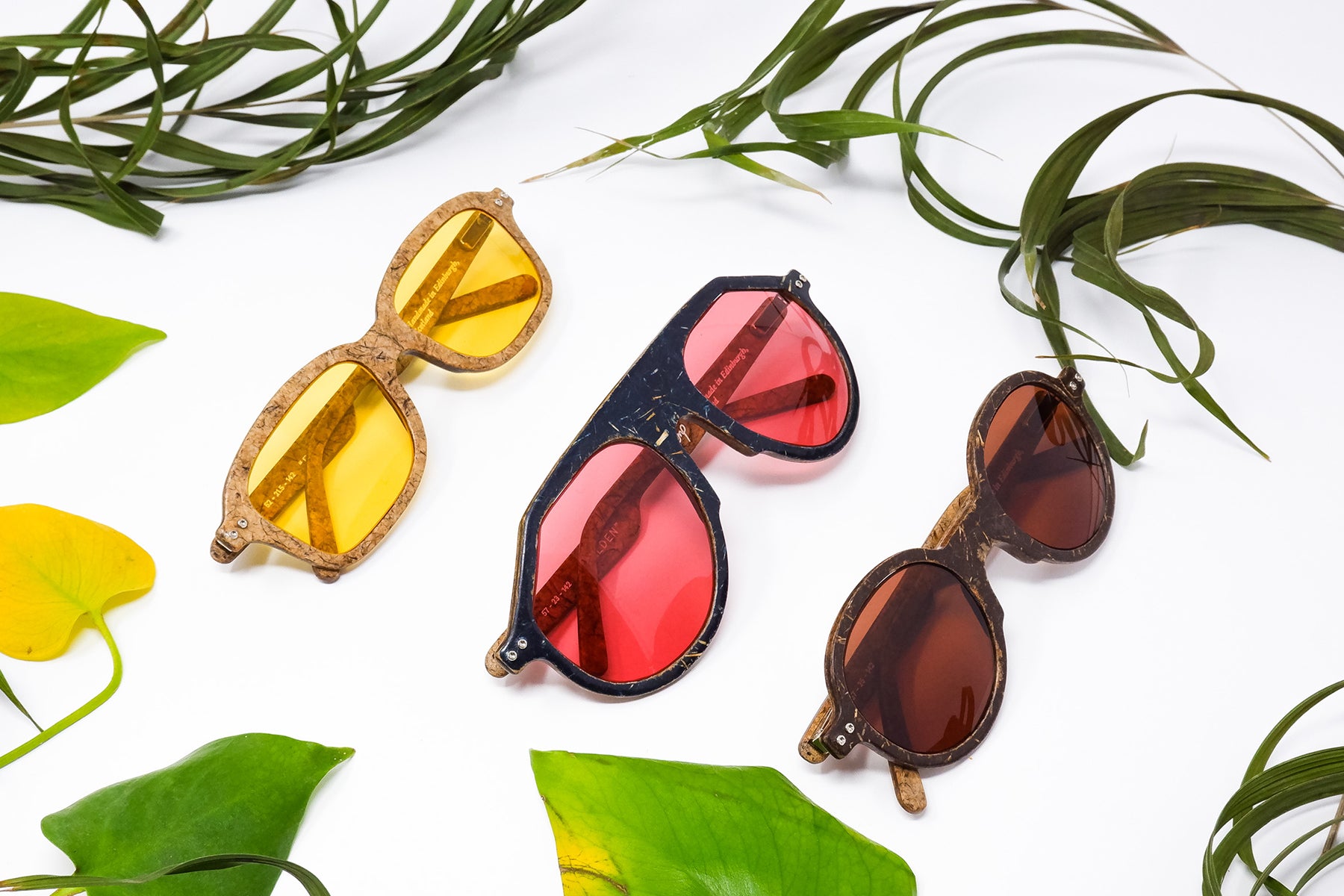 Limited Edition Collection
Introducing our Limited Edition range. Styles which are original. Designed for those of you who like to stand out, for eccentric, characterful, contrarian individuals.
As well as unique styles we have developed new hemp colours especially for this collection. We use organic eco dye and only natural materials in all of our designs. 
Also available with the Limited Edition Range is the choice of 3 coloured lens options per frame. Read more below...
Lens Colours 
Teak Brown 
An earthy colour for natural eyewear and our classic lens.
Pilot Yellow
This yellow tint is from a performance range of lens dyes. 
This particular shade was developed to help professional tennis players.
Maroon
Floral vibes and crimson tones.
GRI
A graduated lens with a grey 70% tint.
WALDEN  
Celebrating the book by American Author Henry David Thoreau, published in 1854 reflecting upon simple, environmentally healthy living in a cabin in the woods.
Turbine Hemp 
Deep blue colouring from eco dye is combined with our sustainable hemp technology to create this bold frame colour. The rich blue tone contains gold coloured specs of hemp, visible on the surface of the material, adding a contrasting aesthetic.
MUIR
Named after John Muir who was one of the first great American environmentalists, and was born - naturally - in Scotland in 1838. He was known as "Father of the national parks" and was naturalised as an American citizen before his death in Los Angeles in 1914.
Tortoise Hemp
An earthy tone for earthy eyewear. Using naturally extracted organic dye, we've created a darker colour to give you a more classic colour option. Our frames are made from plants that are literally grown in the earth. Natural hemp fibre specs are visible on the material surface which creates a look that we also like to call "hemp tortoiseshell'.
EDEN
As well as being a Biblical story about an ecological paradise, there also are several Eden rivers in Scotland, where our eyewear is handcrafted. 
Natural Hemp
Our unique hemp material in all it's unfiltered glory. The fibres create an organic beige tone and the individual strands of hemp can be seen in the material. This is hemp in it's natural state with absolutely no colouring whatsoever. It really is quite beautiful.  
Handmade in Edinburgh, Scotland
All of our frames are crafted by hand using our sustainable technology, organic materials and traditional artisanal techniques. Scotland is a country of natural beauty and diverse ecology. When designing eyewear we take inspiration from the surrounding landscape.
Every single screw, rivet and hinge is marked, drilled and assembled by a real human being, not a machine.
We only use precision-engineered components made from the best materials — if it's not made from hemp, then it's made from the highest-grade titanium or alloy to guarantee long-lasting performance and quality.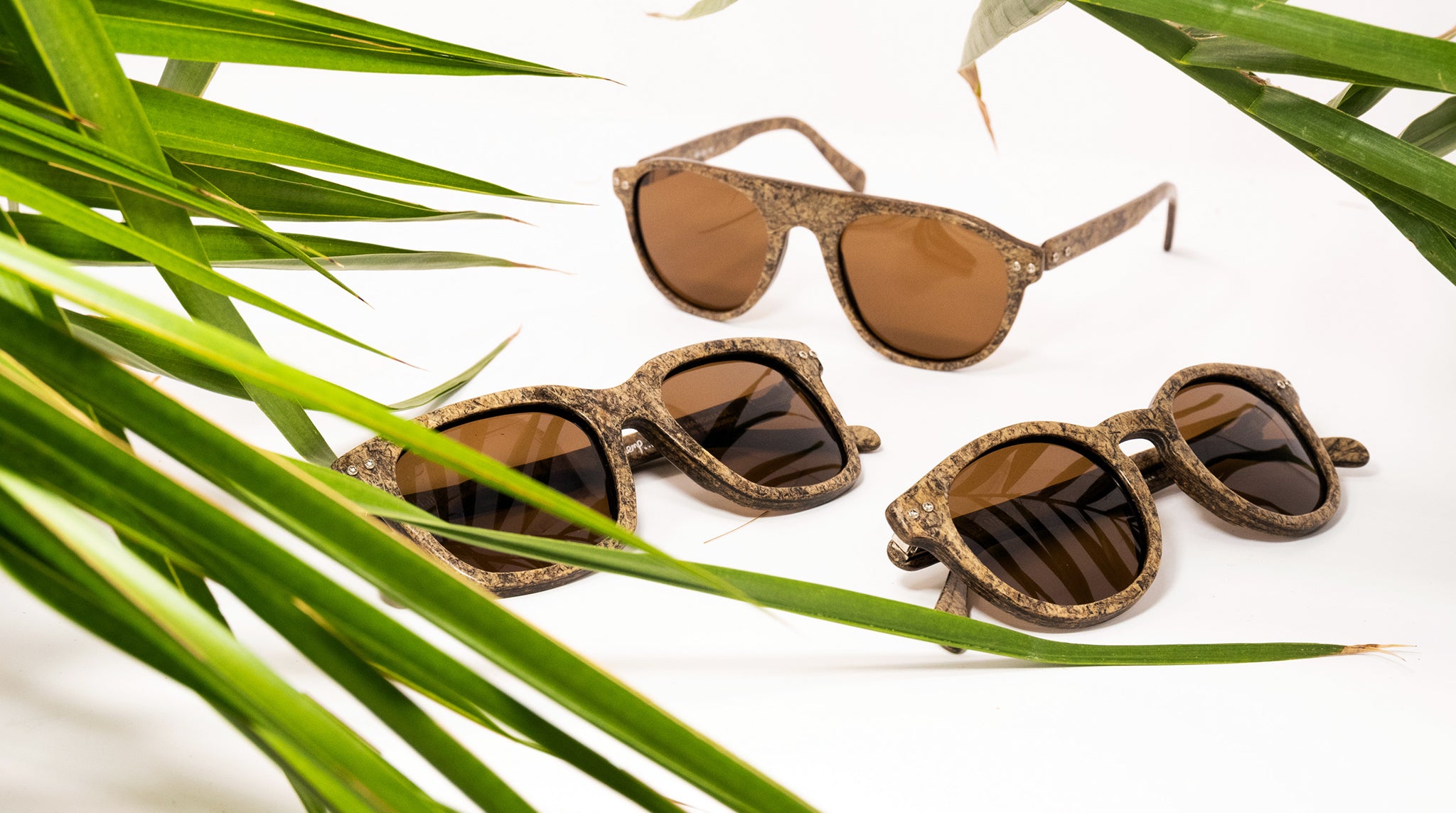 The classic collection is our entry level range. Each frame is crafted to the highest quality, made from our signature hemp material and comes with 100% UV protection lenses.
Read more
We are pleased to announce the launch of our custom eyewear service. Customising your eyewear allows you to take an existing Hemp Eyewear frame and add personalised elements including:  Frame Colo...
Read more