We are pleased to announce the launch of our custom eyewear service. Customising your eyewear allows you to take an existing Hemp Eyewear frame and add personalised elements including: 
Frame Colour
Temple Colour
Lens Colour
Lens Type
Frame Size
Engrave text
Frame Colour 
Choose from a range of 4 different frame colours. Each colour has been developed using eco dyes combined with our sustainable solid hemp technology. We offer our trademark Natural Hemp colour, Turbine Hemp (blue), Tortoise Hemp (Brown) and a new stripes pattern.
Temple Colour
Much the same as the frame front, you can also personalise your eyewear with a choice of 4 different temple colours.
Lens Colour 
We offer 5 different lens colours for you to choose from including Teak Brown, Lime Green, Maroon, Sky Blue and Clear. You can select if you want 'normal' sun lenses or prescription lenses in the next section.
Lens Type 
Here you can choose what type of lens you want. You can choose any colour lens in both prescription (for corrective vision) and non-prescription (for people you do not need corrective vision lenses). 
We also offer Blue Light Filter lenses which block harmful blue light from computer or mobile screens. Over exposure to screens/blue light can cause headaches, sleep problems and lower your mood. Our Blue Light Filter lenses are for everyone as we offer both prescription and non-prescription options.
Size
We offer Small, Regular and Large eyewear sizes. There is a size guide included in the information tab (example photo below) so you can select what size will fit you best. Also note that we use high quality spring hinges which vastly improves the fit of Hemp Eyewear. 
Engrave Text 
Personalise your customised eyewear by adding your name or text of your choice up to 20 characters long. The engraving is made on the inside of the temple beside the style name.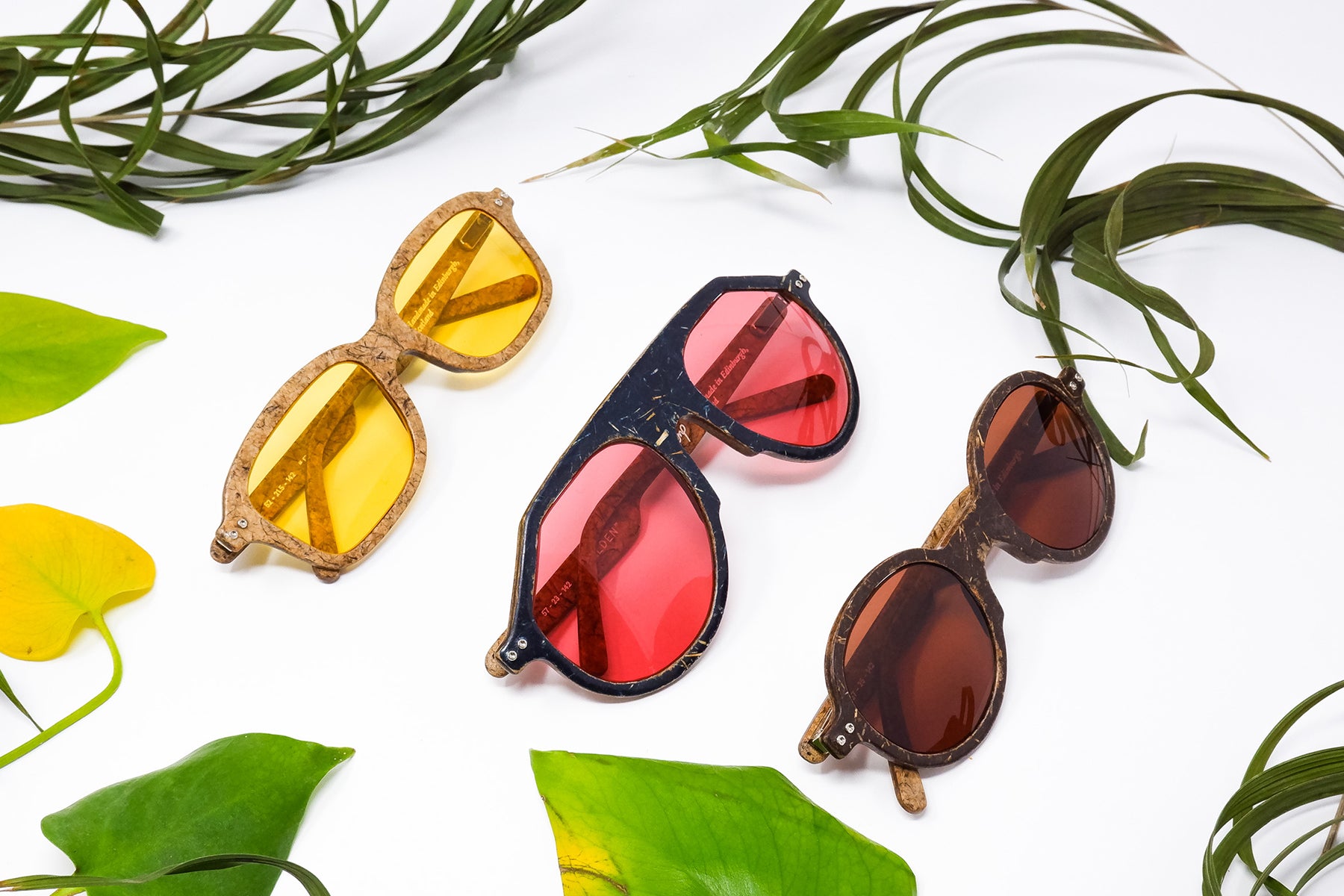 Introducing our Limited Edition range. Styles which are original. Designed for those of you who like to stand out, for eccentric, characterful, contrarian individuals.
Read more
Industrial hemp is a super crop which has one of the longest and strongest plant fibres in the world. As well as high performance, it has thousands of uses and boasts environmental credentials whic...
Read more