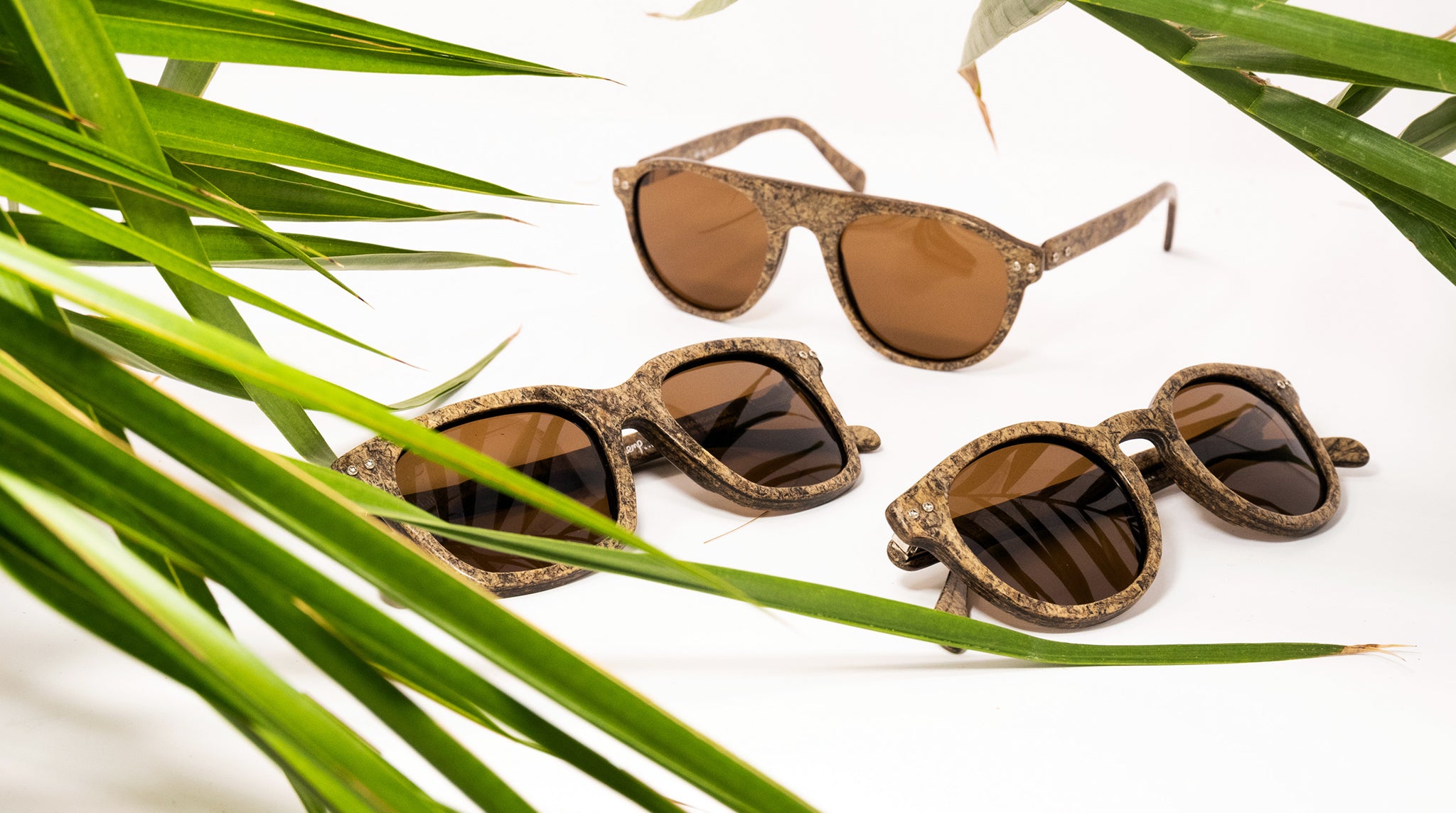 Introducing the classic collection by Hemp Eyewear.
If you don't know already, we're obsessed with eyewear. More specifically, creating the most sustainable eyewear possible.
That's why we make sunglasses from plants. Not 'plant based' or 'plant derived' like eco acetate or other eco plastics which used distilled oil. We literally make our eyewear from thousands of individual plant fibres.
The classic collection is our entry level range. Each frame is crafted to the highest quality, made from our signature hemp material and comes with 100% UV protection lenses.
We wanted to design your favourite classic shapes. But instead of harmful plastic material, we us natural hemp fibre and water. 
CROSBY MKIV 
Our first ever frame is back by popular demand. We have made some design tweaks and added all the fourth generation improvements but it's still the 1940's inspired round sunglasses with keyhole bridge. 
Every frame is handcrafted with the closest attention to detail in our Edinburgh based workshop. Traditional artisanal techniques are combined with leading edge sustainable technology to create the 'world's first hemp sunglasses'.
HALLEY 
This is the thickest frame in the collection. We wanted to highlight our hemp material and show the polished marble like effect it creates. 
Halley was named after "Halley's mill" which is an old hemp and jute production site in Dundee, Scotland. The mill helped drive the local economy in its heyday and we would like to see hemp production return. Halley is our homage to hemp in Scotland. 
VERNON 
Our take on the classic 'Aviator style'. This design allows a larger surface area of hemp fibre above the bridge which, similar to the Halley model, displays our unique eyewear material front and centre!
Vernon is named after George Washington. He signed the declaration of independence on hemp paper as the first president of the United States. Washington was also an avid hemp farmer and grew his crop on the Mount Vernon Estate.
The hemp material itself gives the eyewear a beautiful organic look. It also makes our eyewear different. All the individual fibres form unique patterns in the material. This makes every pair one of a kind as no two pairs of sunglasses are ever the same. 
Quality Hinges 
We only choose well engineered components. Our hinges are high quality nickel alloy and have 2 chambers on the frame and temple which delivers a secure fit. The springs within the hinge allows the classic collection to fit any shape of head.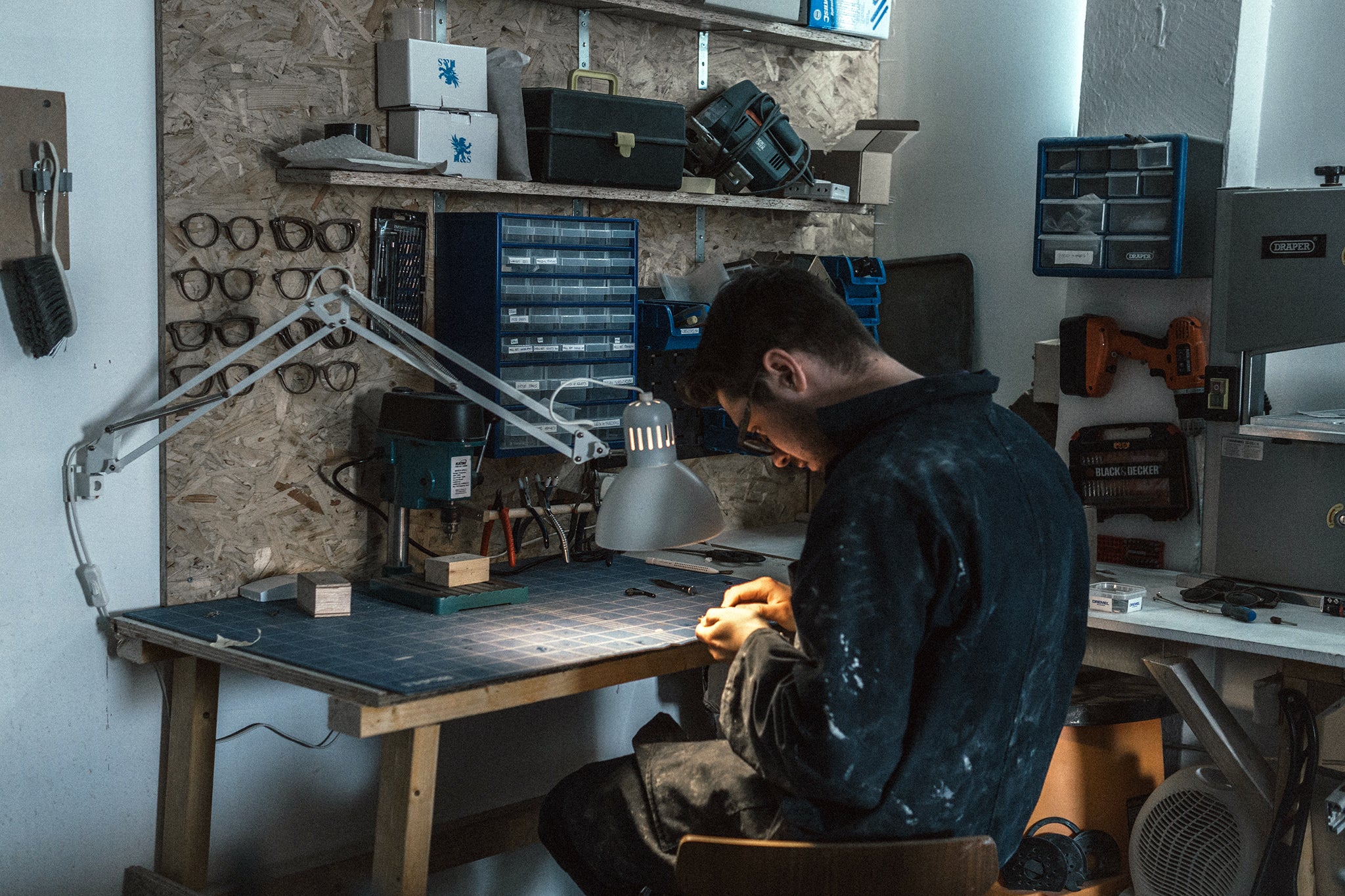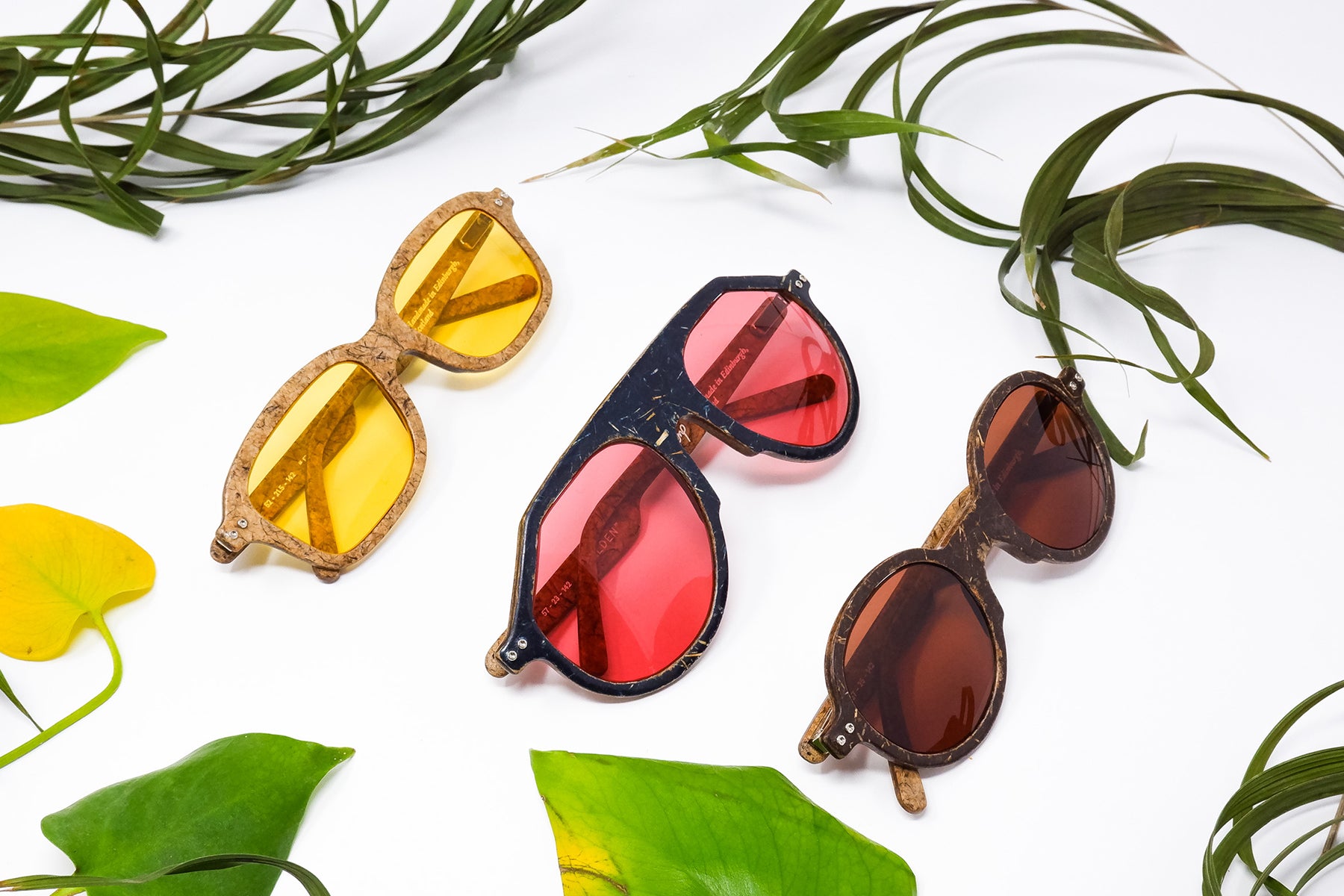 Introducing our Limited Edition range. Styles which are original. Designed for those of you who like to stand out, for eccentric, characterful, contrarian individuals.
Read more