A Beginner's Guide to Sustainable Materials
If you're a conscious consumer, navigating the minefield of materials used by the fashion industry can be an uphill climb. From recycled to organic, natural to synthetic, the myriad of different fabrics and fibres on the market all have different environmental footprints. While it is fairly easy to know what to avoid (think plastic-based materials such as polyester, polyamide, nylon, PVC and acrylic), it's more difficult to discern between the more eco-friendly options.
Here, explore a selection of sustainable materials—each with their own pros and cons—and make sure to check out the further reading to dive deeper into the wonderful world of low-impact textiles.
Hemp
Naturally, hemp is one of our top planet-friendly picks!

This 100% natural plant-based fibre is lightweight, strong and durable, and hugely versatile in use as a fabric for clothing, but also for paper, building materials, and of course, eyewear. Most importantly though, it's kind to the environment; carbon-negative, pesticide-free, uses less water, and offers nutritional and regenerative benefits to the soil.

Find out more about the eco-powers of hemp here, and check out our new sunglasses collection to see hemp fibre in action.
Organic Cotton

Organic cotton is a more sustainable material than conventionally grown cotton, because it doesn't use pesticides, insecticides or other harmful chemicals. What's more, organic cotton uses up to 88% less water and helps protect soil biodiversity.

Remember, most denim is made from cotton, so look out for organic fibres the next time you buy jeans too. Logos from GOTS, Oeko-Tek or Soil Association on the clothing label can help certify an organically-grown fabric.

To find out more about organic cotton, explore this blog post, and read this article about the Better Cotton Initiative.
Linen

Linen is a natural bast fibre derived from the Flax plant. It has been used for millennia to create light, breathable and long-lasting fabric. 
Flax is an extremely versatile plant where no by-products are wasted. Like hemp, it is highly resilient, and can grow in poor soil using minimal amounts of pesticides (you can also get organic linen to bypass those chemicals altogether). It's much less thirsty than other crops too - a linen shirt uses just 6.4l of water compared to 2,700l for its cotton counterpart. 
Find out more about linen in this blog, and check out this Instagram post too.
Jute

Jute is another ancient fibre, and highly underrated since its industrial decline in the mid-20th century. Jute is a bast fibre, made from the stem of the jute plant, and used for fabrics such as burlap and hessian. It is similar in scope to a sustainable nettle-based fibre called Ramie.
The jute crop is highly efficient in terms of land use, yield, growing speed and water use. It rarely requires pesticides and insecticides, and absorbs vast amounts of cO2 - more than most trees! It's also really hard-wearing, hence its use in reusable carrier bags that last for life.
Discover more about the sustainable processes behind making jute in this video.
Recycled fibres
The most sustainable material is the one that already exists, right?

Instead of extracting resources from the earth, recycled fibres make use of existing materials and re-engineer them into something new. You can get recycled cashmere, recycled wool, recycled polyester, recycled leather, recycled nylon, recycled cotton and so much more.

Remember though - 'recycled' doesn't necessarily mean 'circular', because sometimes these materials are made from other kinds of industrial or post-consumer waste such as plastic water bottles, not from the fabric itself. What's more, recycling processes can be energy-intensive and expensive, so we need further innovations to make them more efficient, sustainable and circular. Find our more about that conundrum here.
Wool and cashmere

Any material that comes from an animal, such as leather, exotic skins, wool, mohair, alpaca or silk - comes with a multitude of potential ethical concerns by nature. Fortunately, ethically produced wool and cashmere with high standards of animal welfare can be found easily and affordably at various ethical fashion brands.
In terms of impact on the environment, wool is a more sustainable and long-lasting choice than synthetic fibres like acrylic, but has a substantial land impact due to livestock agriculture - more on that here. For cashmere, a luxurious fibre from goat fleece, responsibly managed cashmere production can help ensure sustainable grazing, but there are various environmental impacts. Again, look for organic or recycled options where possible for wool and cashmere too.
If you are a vegan or would like to avoid animal fibres, look out for fashion brands that are PETA vegan certified, or plant-based and plastic free like our own Hemp Eyewear collection.
Plant-based leather

In recent years, innovations in biofabrication technology have made high-quality vegan leather a reality. Forget non-recyclable faux leather made from petrochemicals, like PU and PVC - the new generation of vegan-friendly and biodegradable fabrics are made from some unlikely plant-based ingredients.
Key examples are: Piñatex, made from pineapple leaf, Mylo Unleather, made from fungus, DESSERTO, made from cactus, Fleather, made from flowers, and Fruitleather, made from fruit waste.
Viscose, Lyocell and Modal
Viscose (aka Rayon), modal and lyocell are all plant-based fibres extracted from trees such as Eucalyptus or bamboo plants. They are considered 'man made cellulosic fibres', not 'natural fibres' because they are made by extracting and regenerating the cellulose compound from the plant, rather than the plant itself. 
Each material has subtle differences in filament structure and manufacturing process. You may also see TENCEL listed as a fibre on your clothing label, but this is simply a brand name for a manufacturer that creates fabrics like modal and lyocell.
They are often seen as sustainable due to their natural origins, but the process of extracting resources and generating the fibre is highly chemical, energy and water intensive, in addition to contributing to deforestation which threatens increased carbon emissions and biodiversity loss. Find out more about the environmental issues related to regenerated cellulosic fibres here.
Peace silk
Silk is a natural, biodegradable material. However traditionally, silk is made by weaving together the fibres from a silkworm chrysalis, so the silkworm is killed, in order to extract the fibre. Therefore, ethical concerns have led to the development of Peace silk (aka Ahimsa silk), a type of silk which allows the moth to emerge from chrysalis before harvesting the cocoon.
Tussah silk or Wild silk are other vegan-friendly silk options (more about that here), and we've also seen plant-based silk innovations, such as Lotus silk, made from the stem of a lotus flower, or Art silk, made from bamboo fibre.
---
Check out the Sustainable Apparel Coalition's Higg Materials Sustainability Index to discover the measured environmental impacts of various materials. 
Enjoyed this guide to sustainable fibres? Let us know what you think over on Twitter @hempeyewear!
Industrial hemp is a super crop which has one of the longest and strongest plant fibres in the world. As well as high performance, it has thousands of uses and boasts environmental credentials whic...
Read more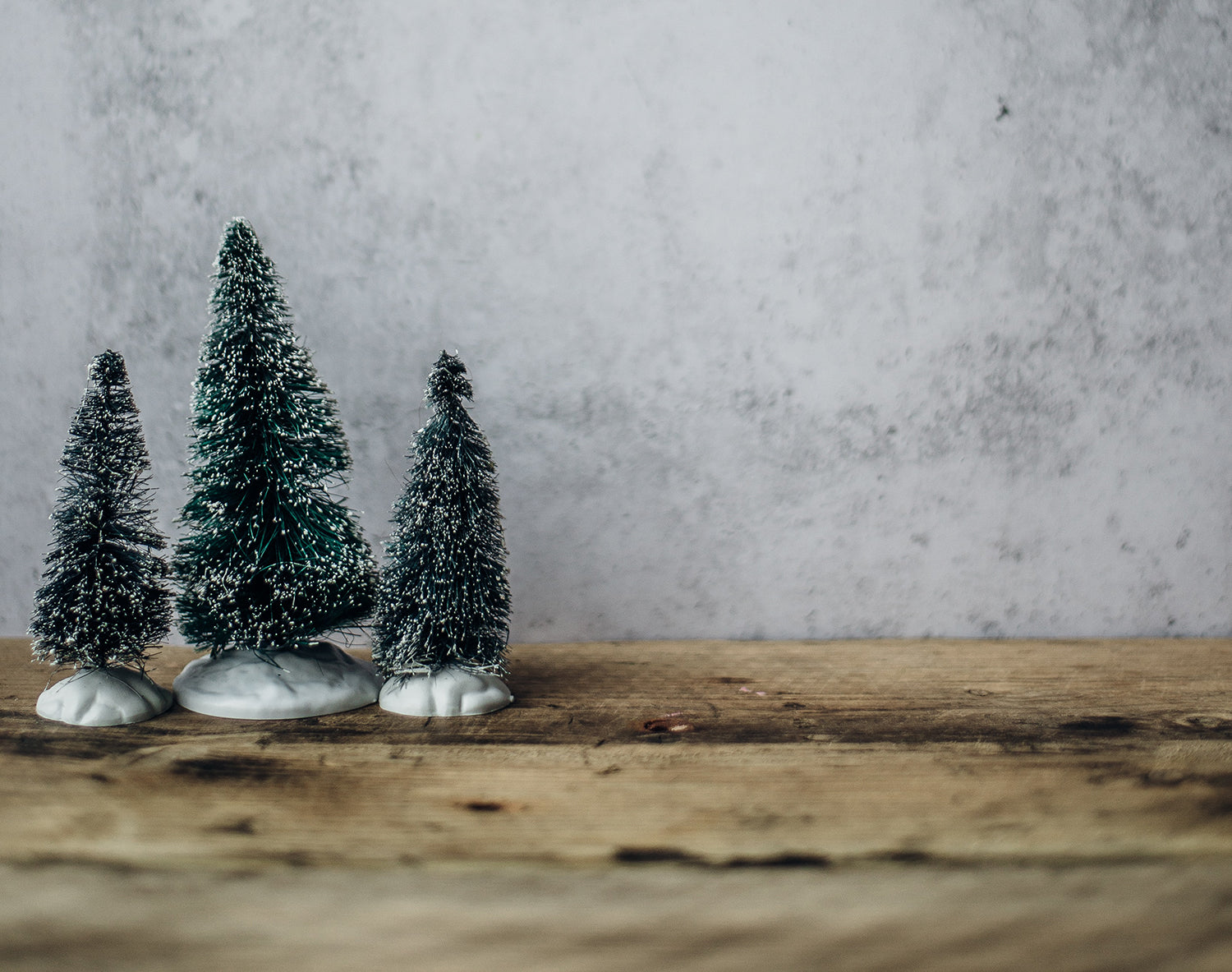 The Sustainable Christmas Handbook
The festive season is well and truly upon us, and traditionally, Christmas can be a time of overconsumption, excess and waste. In 2020, we've all learned to slow down, stay home and reconnect ...
Read more