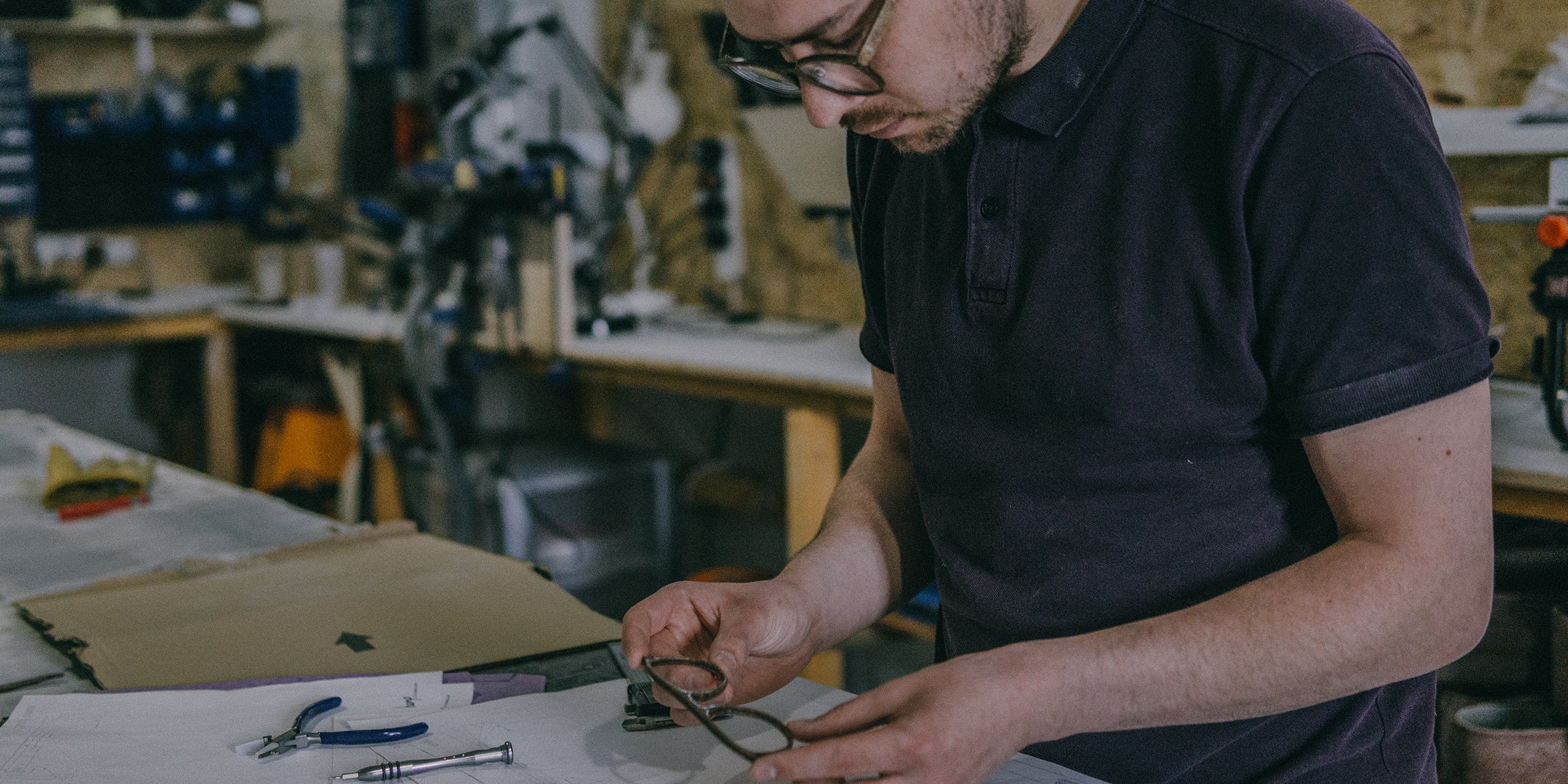 Bespoke Service
We offer two services, Custom and Bespoke. Both put the design process in your own hands. Read more below.
For further questions visit our FAQs page.
CUSTOM
Build your custom eyewear from our range of choices. Here's whats possible...
Choose from 40 frame shapes
Choose from 19 colours and patterns
Custom size: available on frame and temples
Custom engraving: your name on the inside of the temple, or your own pattern / line drawing
Lenses: Prescription (single vision clear or tinted), Sunglasses, frame only
A hemp eyewear case, pouch and cleaning cloth
Free worldwide delivery, within 4-6 weeks
Price from £250
Create my eyewear // free quote
BESPOKE PLUS
Your own shape, designed from scratch. Simply send us your inspiration and ideas, we'll turn it into a reality. Here's whats possible...
We will collaborate with you to realise your dream frame, exactly to your imagination
Choice of our existing colours or create your own. Also possible to turn certain fabrics into eyewear frames
Custom temple design and engraving
Lenses: Prescription (single vision clear or tinted), Sunglasses, frame only
A hemp eyewear case, pouch and cleaning cloth
Free worldwide delivery, within 6-8 weeks
Price from £450
Learn More // Free Quote